Product description
High-Quality, Personalized Name Badges
Something as simple as a name tag can go a long way toward creating greater familiarity, comfort and trust among your clients and employees. With premium, custom name badges from 911Prints, you can provide your employees/staffs with personalized identification and create a more cohesive look and feel for your business.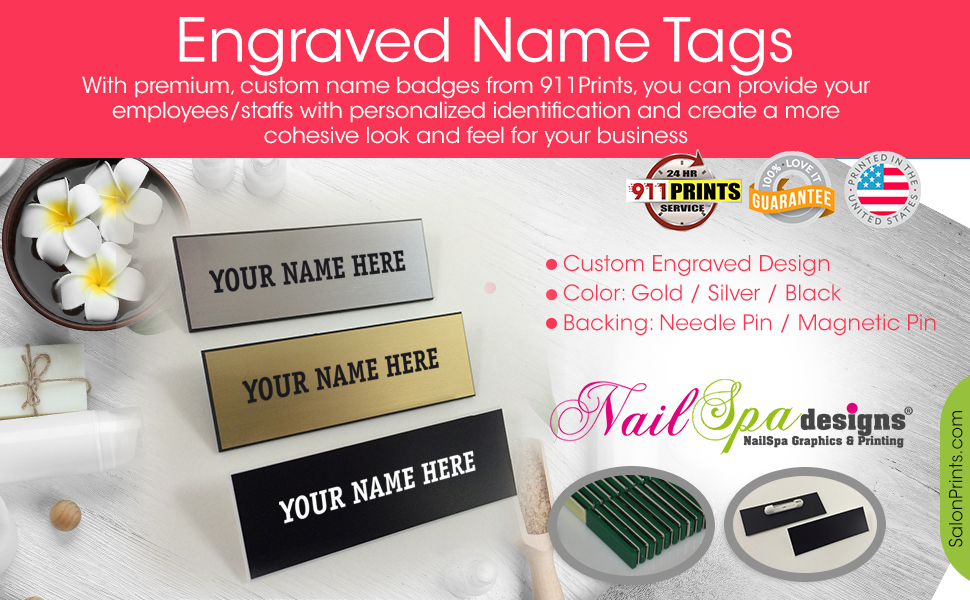 Whether you're a nail salon owner or a restaurant owner looking for durable badges that can stand up to daily wear and tear, or a CEO in need of clean, professional tags for your next company event, we have a variety of engraved name badges to meet every need.
911PRINTS name tags are available in a full range of shapes, sizes and designs. You can even add your company's custom logo or branding to give your tags an additional layer of personalization. Just choose your color and design, add your personalized text and select your backing. That's all it takes to create your Custom Engraving personalized name tags!
Pin or Magnetic Backing
Every name badge is available in either pin or magnetic backing – both of which provide a snug, secure fit even with extended wear and movement.