Product description
Design and print business cards online that will get you noticed. That is their purpose after all, isn't it? You want your business card to be an individual. You don't want them to fall in with the boring business card crowd. Here are a few ideas for designs that will make your business cards attract attention, and stand out from the stale masses.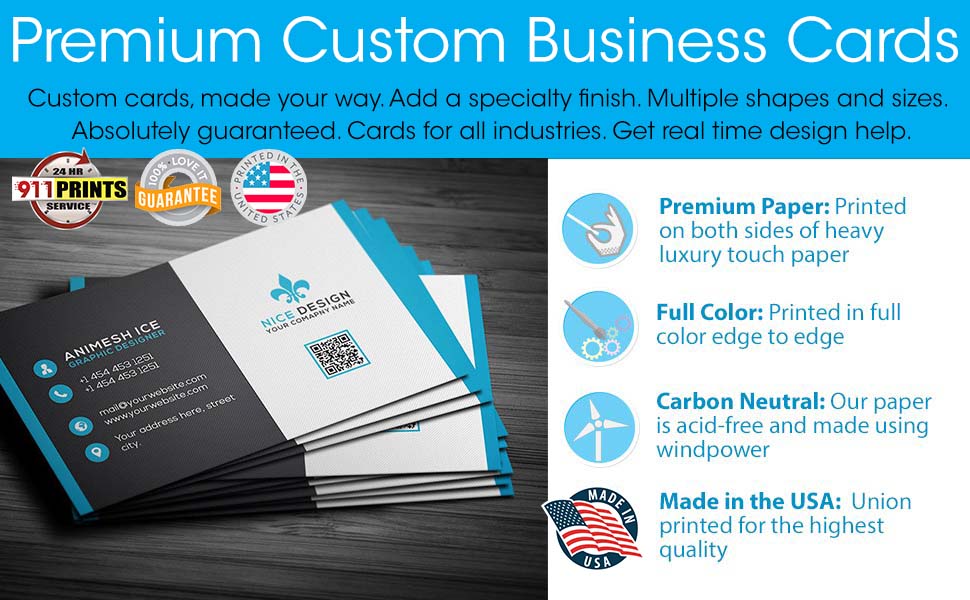 Rounded-Edge Business Cards – They will set your business cards apart with only two clicks of the mouse in our online ordering tool. This lets you create something unique while keeping a traditional card which works well for industries like real estate, landscaping, and cleaning.
Vertical Business Cards – Look at the world from a different angle by starting with a vertical design for your business cards.
Folded Business Cards – For a little more area to work with than a standard business card size gives you, add an appointment reminder or just extra information with four panels of space.
Die Cut Business Cards – For the best business card on the block, try a die cut shape like a circle, or the shape of your own logo. Call us for more suggestions on shapes that will make your business stand out.