Product description
Upcycled Wood Fiber Frame Collections
What was once destined for the landfill can now create a masterpiece in your space. Upcycled wood fiber picture frames are made from real wood that would have become waste, making it an eco-friendly choice and a budget-friendly option for framing your art with the characteristics of wood. These collections provide a range of options from ornate picture frames to colorful rustic frames for presenting your paintings, photography and more.
Upcycled Wood Fiber is Great for You & the Earth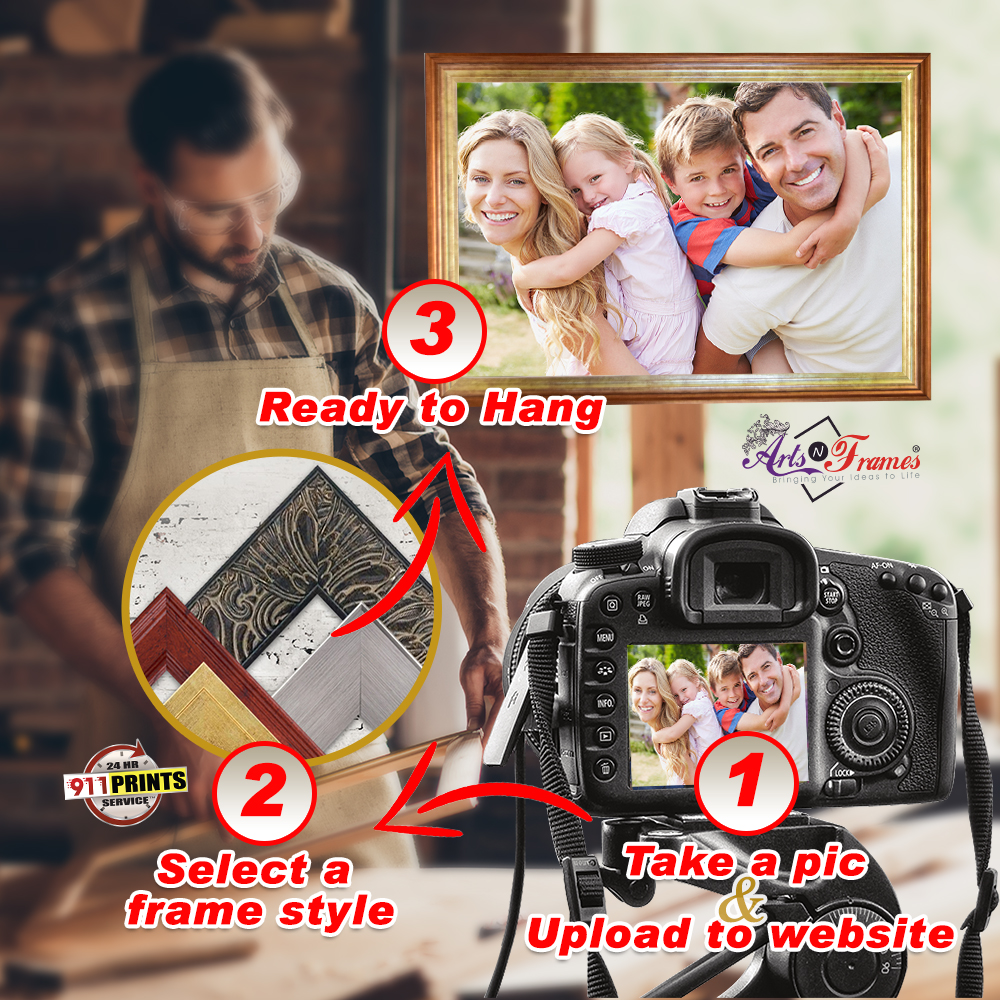 Out of the Woods

Looking Good & Doing Good Upcycled wood fiber is created by repurposing wood that was going to end up as waste. It has a small footprint but leaves a big impression on your wall.
• Made by breaking down scrap wood into fibers and combining with wax & resin
• Less expensive than natural woods
• Smooth surface is perfect for a wide variety of veneers
• Warp-resistant and stands up better than wood to changes in heat & humidity
• Works well for fine art, photos or framed cork boards, chalkboards or dry erase boards.