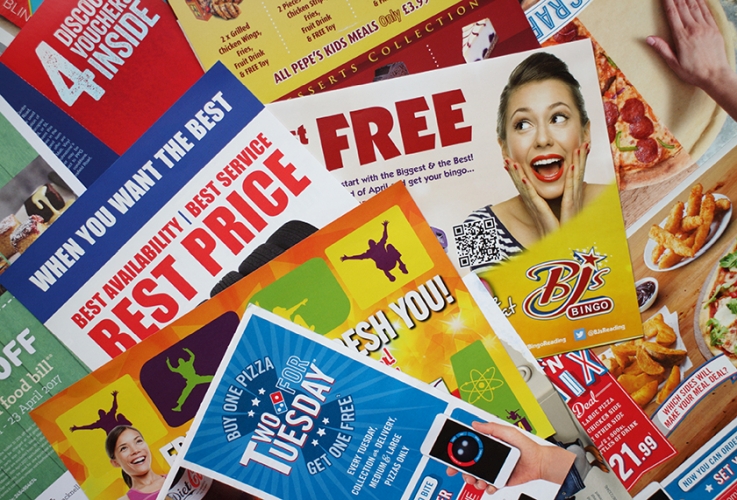 In 2019, an online marketing is a general trend, but if you are targeting a local customers, then offline advertisement, a.k.a printing marketing, is effective way to consider. The most common type of printing marketing is a brochure. It is cheap for massive production and delivery. Anyone can step into brochure advertisement, so it seems very easy. However, if you do not have a correct information, you will not be able to maximize the effectiveness of your marketing.
What is a brochure?
We call 'brochure' a single-paged printed material that are used in purpose of advertising the business with certain information. Some people may put monthly promotion, or some people may use a brochure for political purpose. Unlike a business card, a brochure does not have any decided-format. Client can choose what kind of information will be placed in which layout.
Terms of outstanding brochure.
Because a brochure is a single paged printout, There is a limited space to put the information  Therefore, ability to deliver the purpose of a brochure is most crucial. Also, since brochure targets your local customers, you cannot filter the audience such as a gender or an age. So your brochure design must be eye catching and readable. It is much better for a brochure to be simple and clear. On explanation purpose, it would be a great idea to put an image. Last but not least, business's contact information cannot be missing.
911 Print is most potential company where can finish design and printing in a single day. Even if you are aware of things listed above, if you cannot find a great company who cares about their client and do best to meet clients' need and liking, things will not work out as you expected. Here in 911 Print, we do everything from A  to Z: designing to printing. 911 Print can provide you fast, high-quality, and professional services.